SaniTees
Hobbies are SO important for our mental health.
I was inspired during the COVID-19 Pandemic lockdown to create a series of illustrations about hobbies and how they help stay sane and mentally healthy even in troubling times. In the case of lockdown they might have even helped keep us physically healthy, by keeping us home. These illustrations feature on T-shirts, which I am calling SaniTees.
Digital Paintings
Christmas Collection
Digitally painted festive pets with their own naughty rendition of Christmas songs. These illustrations are available as Christmas cards in my Etsy store, and also available on t-shirts and other merchandise in my other stores.
Christmas Illustration for K2Alpacas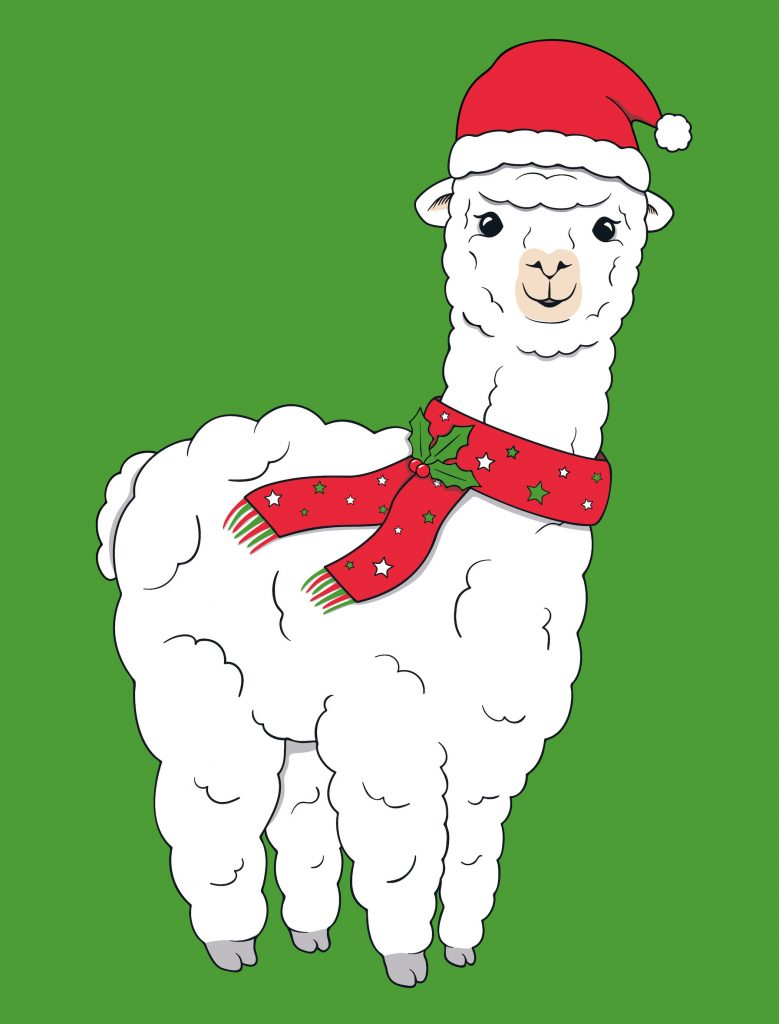 I was commissioned by K2Alpacas to design a festive alpaca who would be the star of their printed Christmas jumpers, available for sale by the company via their website, and at Christmas markets.